2019 MASITE Annual Conference
Lancaster, PA – September 26-27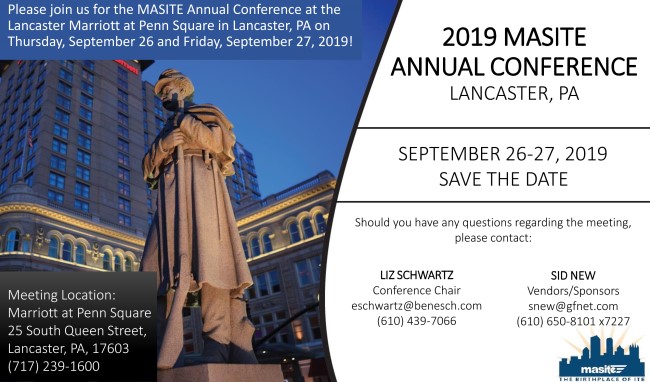 We are pleased to announce that registration for the 2019 MASITE Annual Meeting is now open. The 2019 MASITE annual meeting will be held at the Lancaster Marriott at Penn Square in Lancaster, PA Thursday, September 26th through Friday, September 27th.
More information on the conference here!
---
Thanks to all who attended the 2019 Annual Meeting in Austin!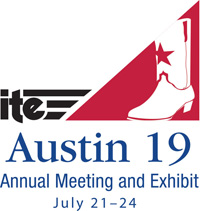 Join more than 1,500 transportation professionals at the Hilton Austin in Austin, TX this July to gain insight from industry thought leaders, share your expertise, and take advantage of networking opportunities.
This year's theme – Transportation Transformed – recognizes the profound change that our industry is currently facing and will be moving forward. The program for the National Rural ITS (NRITS) Annual Conference will be integrated into this meeting, bringing an additional dimension to an already well-crafted technical program rich with subject matter related to the transportation industry.
Questions? Contact membership@ite.org.