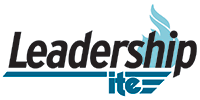 Leadership ITE is an initiative by the Institute of Transportation Engineers to identify, develop, and engage leaders to ensure that ITE and its members are positioned to participate and shape the future of transportation.
Below are members from the Mid-Colonial District who have been selected for this Institute-wide initiative.
The 2021 representatives for the Mid-Colonial District are Anthony Mariani (Maser Consulting), Govind Vadakpat (FHWA), Lili Liang (Maryland Transportation Authority), and Michael Paylor (Montgomery County DOT). Congratulations to all!
YEAR
MEMBER
SECTION
2021
Anthony D. Mariani, Maser Consulting
Govind Vadakpat, FHWA
Lili Liang, Maryland Transportation Authority
Michael Paylor, Montgomery County DOT
MASITE
WDCSITE
WDCSITE
WDCSITE
2020
Rebecca (Becky) Biro, RK&K
Mahmood Shehata, RK&K
MASITE
MASITE
2019
Elisa Mitchell
WDCSITE
2018
Sujith Racha
WDCSITE
2017
Aaron Zimmerman
WDCSITE
2017
Steven Lavrenz
WDCSITE
2017
Sara Patterson
MASITE
2017
Nicole Kline-Elsier
MASITE
2017
Jeff Kupko
MASITE
2016
Michelle Birdsall
WDCSITE
2015
None selected
N/A
2014
Katherine Kortum
WDCSITE